Welcome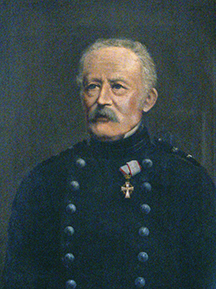 Log In | Register for a User Account
The intention with this database is to trace the lineage of my four grandparents as far back as possible. Surnames of these are Brahde & Kaaber and Rasmussen & Knudsen. Other important surnames are Laage, Landsperg, Schroeter, Hermann, Smith, Weiser, Thestrup, Winther, Kühl & and a lot more.
Currently there are more than 3000 individuals in the database, from all over the globe. Many of my ancestors have arrived to Denmark from elsewhere. Others have migrated, commonly in times of hardship and in pursue of a better future. Or for love. Hence there are many records from other countries, mainly Germany, France, Norway, Sweden, Australia, US, Canada, Iceland and the Netherlands.
Many genealogists all around the world have provided new or more detailled information, amongst these hitherto unknown relatives as well. A great many thanks to all, who have contributed and hopefully will continue offering kind help.
You can apply to be a registratered user of this site. To be approved, you must briefly describe your interest and/or relation using 'Notes' on the registration form. If none of these are provided, your request will be deleted without further notice.
Hope you enjoy your visit and find something useful for your own research.
Best regards, Per Brahde
Contact Us

If you have any questions or comments about the information on this site, please contact us. We look forward to hearing from you.